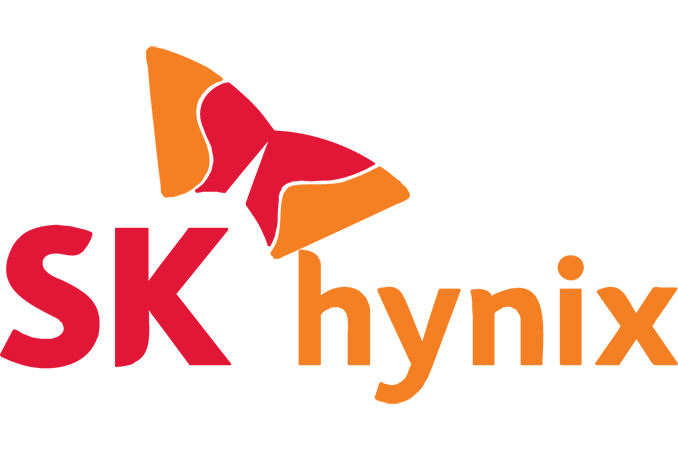 SK Hynix last week announced plans to build another semiconductor fab near its headquarters in Icheon, South Korea. The production facility is not going to be as big and expensive as other investments, but will contribution to the company's revenue and bottom line.
The new fab will be located on a 53,000 m2 site near Icheon, Gyeonggi-do province, and will cost SK Hynix around ₩3.5 trillion ($3.13 billion) to build. The company will begin construction of the fab in late 2018 and expects to complete the fab in October, 2020. The maker of memory did not say whether the plant will be operational by that timeframe, or if only the building will be completed, but given typical amount of time it takes semiconductor companies to bring up a new fab online, it is likely that the facility will process actual wafers by late 2020.
By the 'standards' of South Korea-based makers of DRAM and NAND memory, the new fab is small and cheap. Just to put the $3.13 billion in context, Samsung's total investments in its Pyeongtaek facility will total ₩30 trillion ($26.1 billion) by 2021 and the fab is located on a 759,000 m2 site. SK Hynix itself is operating its own M14 gigantic fab near Icheon. In fact, the addition of the new fab to SK Hynix's family did not have any effect on its commitment to spend ₩46 trillion (~$41.16 billion) on fabs in the mid and long-term future announced back in 2016. At present SK Hynix is upgrading its M14 fab in South Korea, buidling a new DRAM/3D NAND fab near Cheongju (South Korea), and expanding its C2 fab in Wuxi, China.
Overview of SK Hynix Manufacturing Capacities
Data as of Late 2016
Icheon, South Korea
Cheongju, South Korea
Wuxi, China
M10
M14
Future
M8
M11
M12
Future
C2
Maximum
Production Capacity
(300-mm wafer starts per month)
130K
<200K now

300K after upgrades
TBD
-
50K
40K
TBD
130K
being upgraded
Application
DRAM
Yes
Yes
?
-
Yes
Yes
Yes
Yes
NAND
2D + 3D
?
-
2D
2D
3D
2D
DDIC
-
-
-
Yes
-
-
-
-
PMIC
-
-
-
Yes
-
-
-
-
CIS
Yes
-
-
Yes
-
-
-
-
Wafer Size (mm)
300
200
300
2016 Q3
Total DRAM Output Today (300-mm wafer starts per month)
300K
Total NAND Ouput Today (300-mm wafer starts per month)
230K
SK Hynix did not say what kind of products it is going to build in the new fab, but indicated that the decisions will be made considering future market conditions. The company also said that the fab would be constructed "in response to growing demand for memory chips and to secure a future growth engine." Given modest dimensions of the fab it is possible that it will be used mainly for development of next-gen products and/or process technologies rather than for high-volume production of commodity DRAM or 3D NAND memory.
Related Reading
Source: SK Hynix