With features like configurable TDP with Ivy Bridge and more users moving to notebook-only usage models, finding new ways to add extra cooling to increasingly small form factor notebooks is important. NZXT introduced two new lap coolers at Computex, first up is the Cryo V60 which will be available in white and black for around $34 (pictured above).
There are two blower style fans inside the V60 that pull in air from the back of the plastic chassis and exhaust through a ring in the middle. There's a dial to adjust fan speed on the right side of the V60 as well as three USB charging ports. One port is used for powering the device (a cable comes with the unit), while the other two can be used to charge smartphones/tablets. You can't transmit data on these ports.
The V60 works pretty well, and the adjustable fan control lets you make it as quiet or loud as you'd like.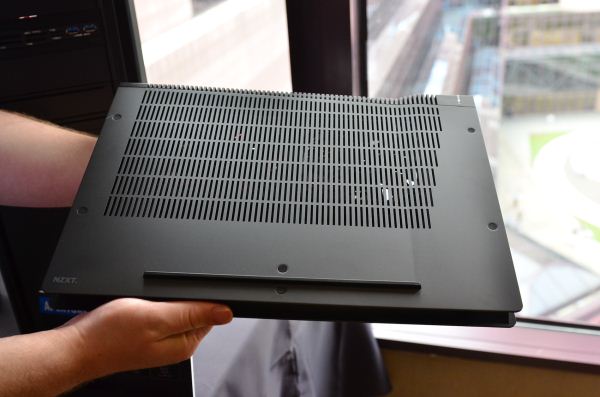 Priced at $50 is the aluminum X60, which is more of a traditional notebook lap cooler. The X60 features an integrated USB 2.0 hub (data and power), as well as adjustable fan control and a dedicated AC adapter.