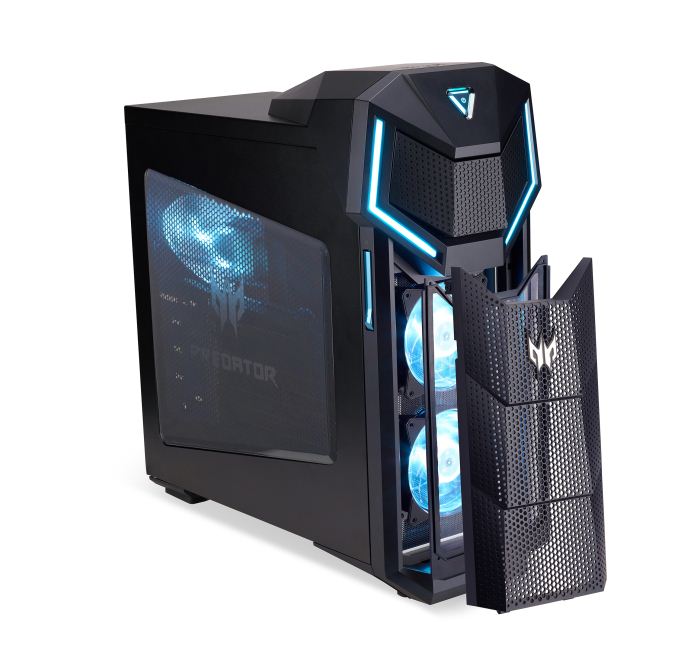 With Computex getting underway, Acer is announcing a couple of new devices in their gaming lineup which feature AMD processors. Acer's new Predator Helios 500 is a gaming laptop with Ryzen Mobile and Radeon RX, and they've got a couple of gaming desktops as well in the Predator Orion 5000, and the Acer Nitro 50.
Acer Predator Helios 500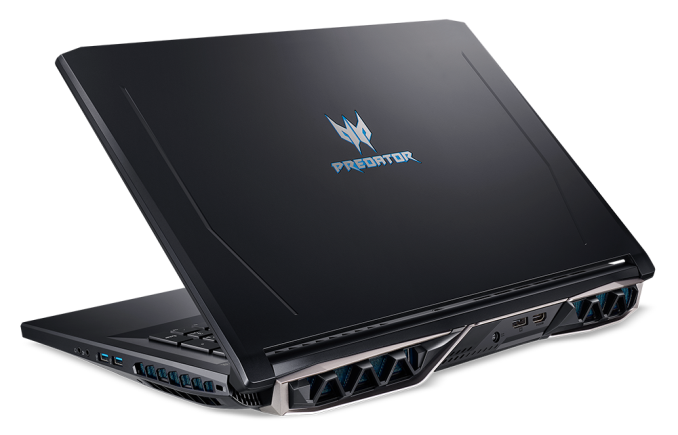 Jumping into the Predator Helios 500 (PH517-61) laptop, it's a full-on AMD model of their Helios lineup, featuring an AMD Ryzen 7 2700 processor which is paired with an AMD RX Vega 56 GPU with 8 GB of HBM2. This 17.3-inch laptop offers the customer a choice of either a 1920x1080 144 Hz display, or a 3840x2160 60 Hz IPS display, both of which support FreeSync variable refresh rate. Acer is cooling the laptop with AeroBlade 3D metal fans, and five internal heat pipes to transfer the heat over to those fans. The laptop features a 2.1 speaker setup and Acer TrueHarmony and Waves MaxxAudio, along with Waves Nx head-tracking technology which allows for spatial tracking of your headphones for more realistic 3D audio. We don't have full specifications yet, but expect it to be similar to the Coffee Lake powered model already launched. Starting price for the Helios 500 AMD model is $2199, with shipments starting in July.
Acer Predator Orion 5000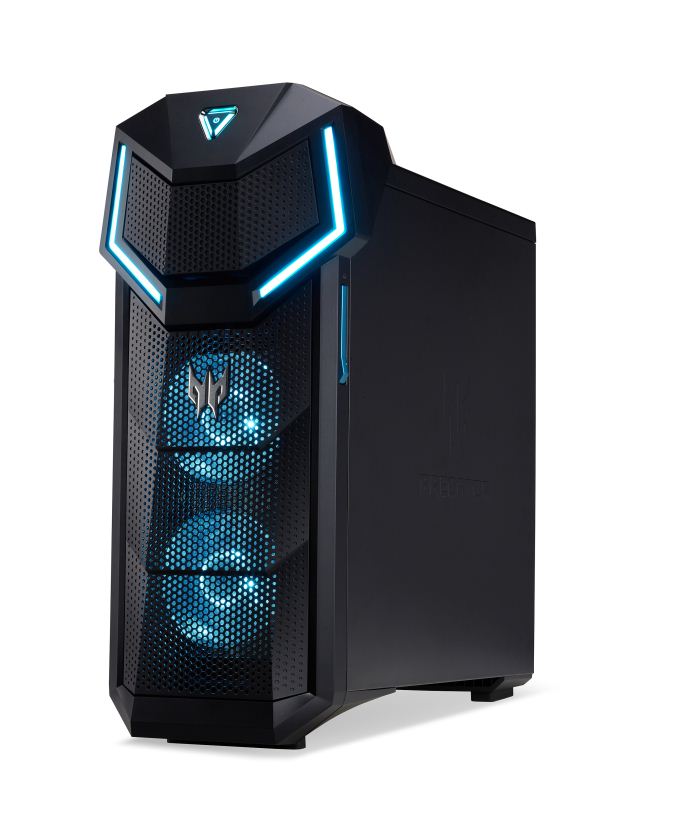 Next up is the Acer Predator Orion 5000 (P05-100) gaming desktop, which is powered by the AMD Ryzen 7 2700X processor, and paired with the latest AMD B450 chipset. It can be outfitted with up to a GTX 1080 GPU, and features a transparent side panel which are easy-open to access the components if and when you need to upgrade. Acer is cooling with the IceTunnel 2.0 airflow management design, and each thermal zone has its own airflow tunnel to get heat out of the case. As with the Helios laptop, Acer hasn't yet provided all of the options yet, but pricing starts at $1499 with availability in September.
Acer Nitro 50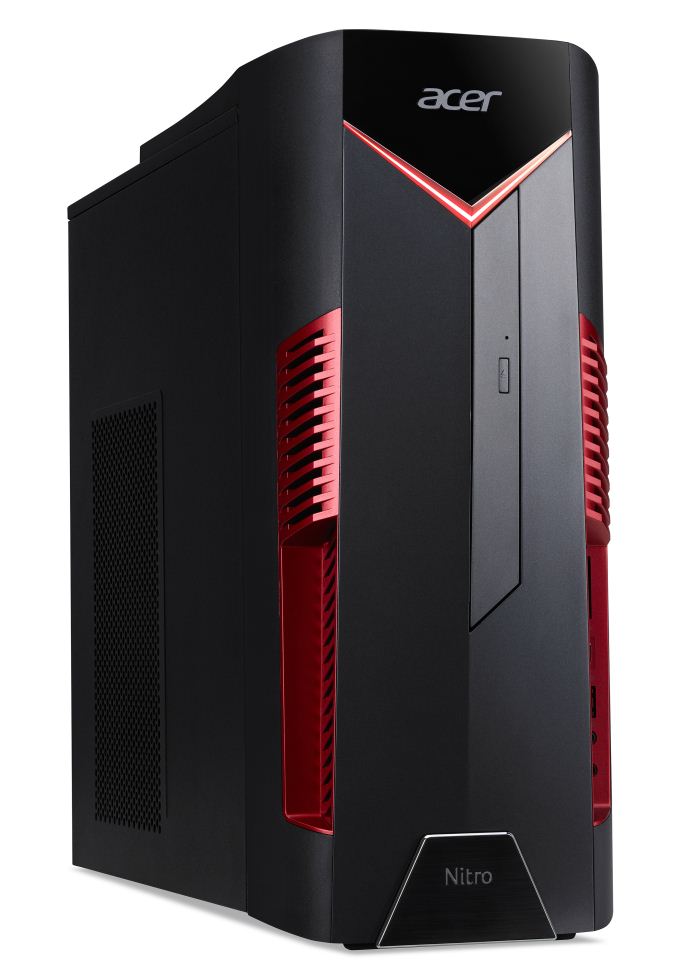 Finally, the lower cost Nitro lineup also has a new desktop model in the Acer Nitro 50, which has the same AMD Ryzen 7 2700X as the Orion model, but smaller GPU options in the AMD Radeon RX 580 or NVIDIA GTX 1060 GPU. It can be purchased with up to 512 GB of SSD and 3 TB of spinning disks, meaning you should be able to fit all of your games you would need at any one time. This model will be offered starting at $899.99 in September.
Source: Acer